Challenges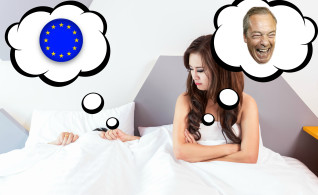 You're out at a candlelit dinner. Wine is flowing, as is the conversation, and––did they just touch your leg under the table? Tinder finally pulled through for you! It's only a short taxi ride to their place, so why not? The mood, the timing, everything feels right. Your hand in theirs, they fumble with their keys and open the door and—ugh. An EU flag? Not again. Brexit isn't what you wanted them to be moaning about. We used to care about someone's height, their cooking ability, and whether they prefer cats or dogs. Now Tinder is awash with shouts of 'no Leavers!'. Has Brexit fundamentally changed the nature of our relationships with people — romantically or otherwise? Tell us your stories! -Have you ended friendships because someone opened up about open borders? -Could you swipe right for someone who also has eyes for Jean-Claude Juncker? -Has the Brexit vote affected your current relationship?
Join In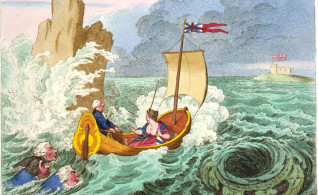 Phase 2 of Generation Brexit will launch later in the Autumn of 2017. We will be guided by the progress of the 'real negotiations', so an exact date is still TBC. Though divorce is a difficult process, it can also be immensely freeing if you are open to new ideas. The logical next step will be to start thinking about future relationships. For the UK and the EU, this is likely to be a complicated issue involving a wide range of issues (jobs, trade, migration, security, rights, and culture, to name only a few). Thinking about how the UK and the EU can build a new partnership while respecting their differences is our goal in this phase of the project. Stay tuned.
Join In
The Brexit negotiations started on 19 June 2017 and will be going on till about October 2018. As of yet, however, there is little certainty on where we will end up. In the coming months, you will often hear about the meetings between the EU's chief negotiator Michel Barnier and the UK Brexit Secretary David Davis. Now's as good time as any to start thinking what the future relationship between the UK and the EU could look like.    Have Your Say What does Brexit mean to you? What should the aim of the negotiations be? What should any eventual deal look like? How should the future UK-EU relationship look like?
Join In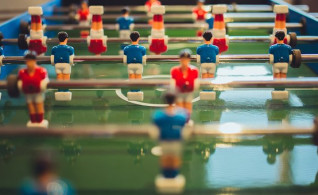 When a country joins the EU, it agrees to respect EU law. The Court of Justice of the EU is like a referee: it makes sure all members respect EU rules. When a country leaves, who is the referee? Have your say Who should settle disputes relating to the EU/UK divorce? Who should settle disputes after the EU/UK divorce? National courts? European courts? A special court? Visual Guide
Join In
Imagine getting divorced then living next door to your ex. Tough? Indeed. To live in harmony, certain boundaries will need to be decided. Can we stay friends, or would we be better off not seeing each other? Have your say What should happen at borders? How should people and goods move across UK-EU borders? Should border controls be put in place? Everywhere, or only in some places? Visual Guide
Join In
    The impact of Brexit on citizen's rights continues is a key concern for many people. Right now UK/EU citizens can live, work and study anywhere in the EU/UK, but with the triggering of Article 50 people have been concerned about whether these rights will remain protected. What do you think?  Have your say What should be the rights of UK and EU citizens post-Brexit? Should all UK/EU citizens continue to have the right to live, work and study anywhere in the EU/UK?   Visual Guide
Join In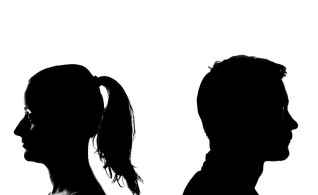 You've been sharing a flat with your partner for so long that you don't know that whose stuff is whose ... Have your say How can UK/EU prevent falling out over money? Who should pay for the divorce? What projects (if any) can the EU and UK continue to fund together? Visual Guide
Join In