Valeria's profile
Subscriptions
Blog subscription
Use the button above to subscribe or unsubscribe to the blog. This will notify you when new blog posts appear.
Blog post subscriptions
No posts found.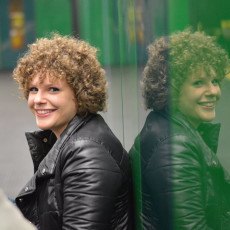 Valeria Vigilante
Naples/London, United Kingdom
Joined this community on Jun 22, 2017
Bio Born in Italy but currently living in London, I am a postgraduate student in European Studies (Research). I am passionate about politics (not only in Europe).
What age category are you in?
22-24
What gender do you identify as?
Female
What nationality are you? (you may list more than one)
Italy
Which town or city do you live in?
London
Highest level of education
Master's Degree
Other qualifications
None
Employment status
Student
Attitude towards Brexit
Bad
If you are a student, which school/college/university are you at
London School of Economics and Political Science
Do you think there should be a second referendum on Brexit?
Yes
Have developments since the 2016 Brexit Referendum made you feel
N/A